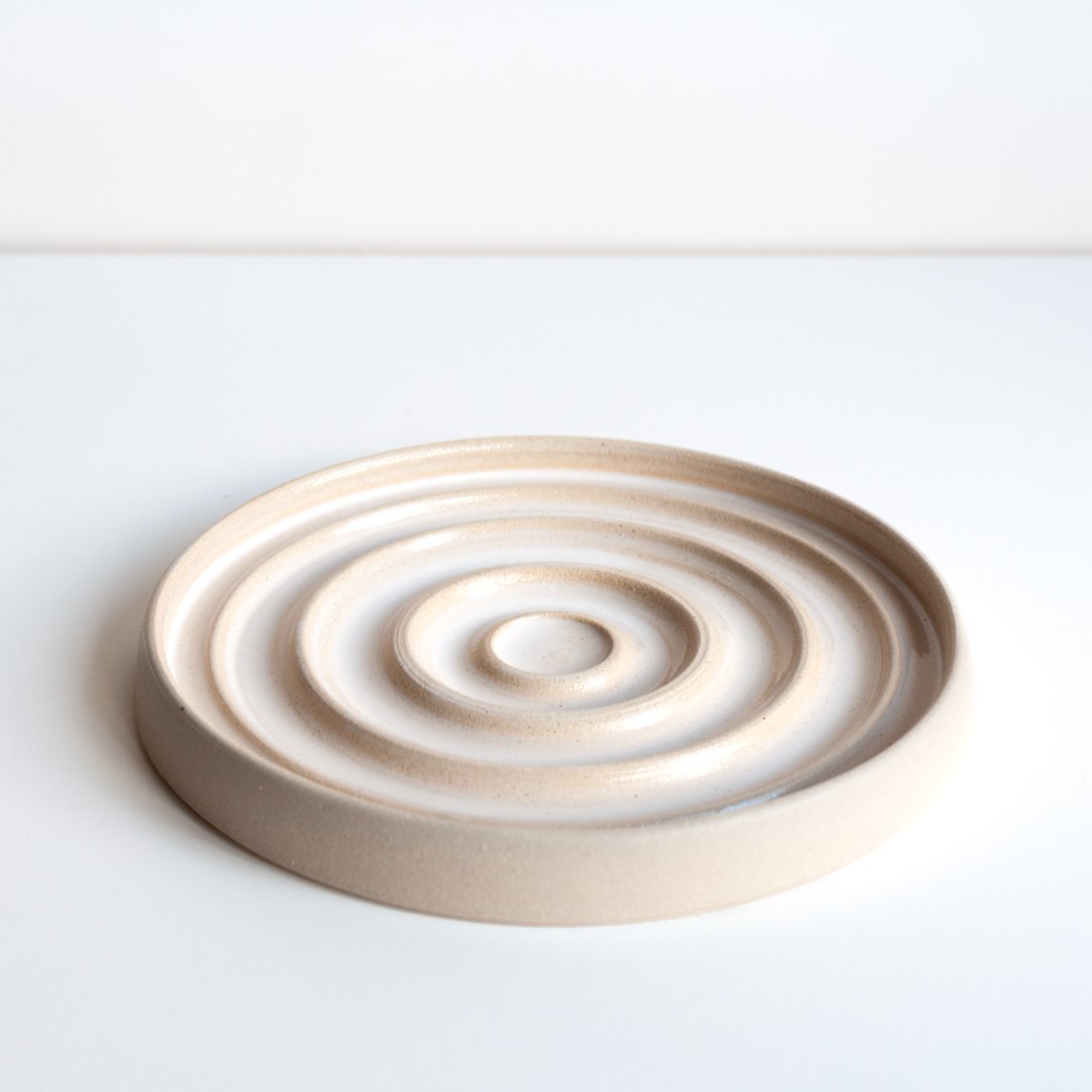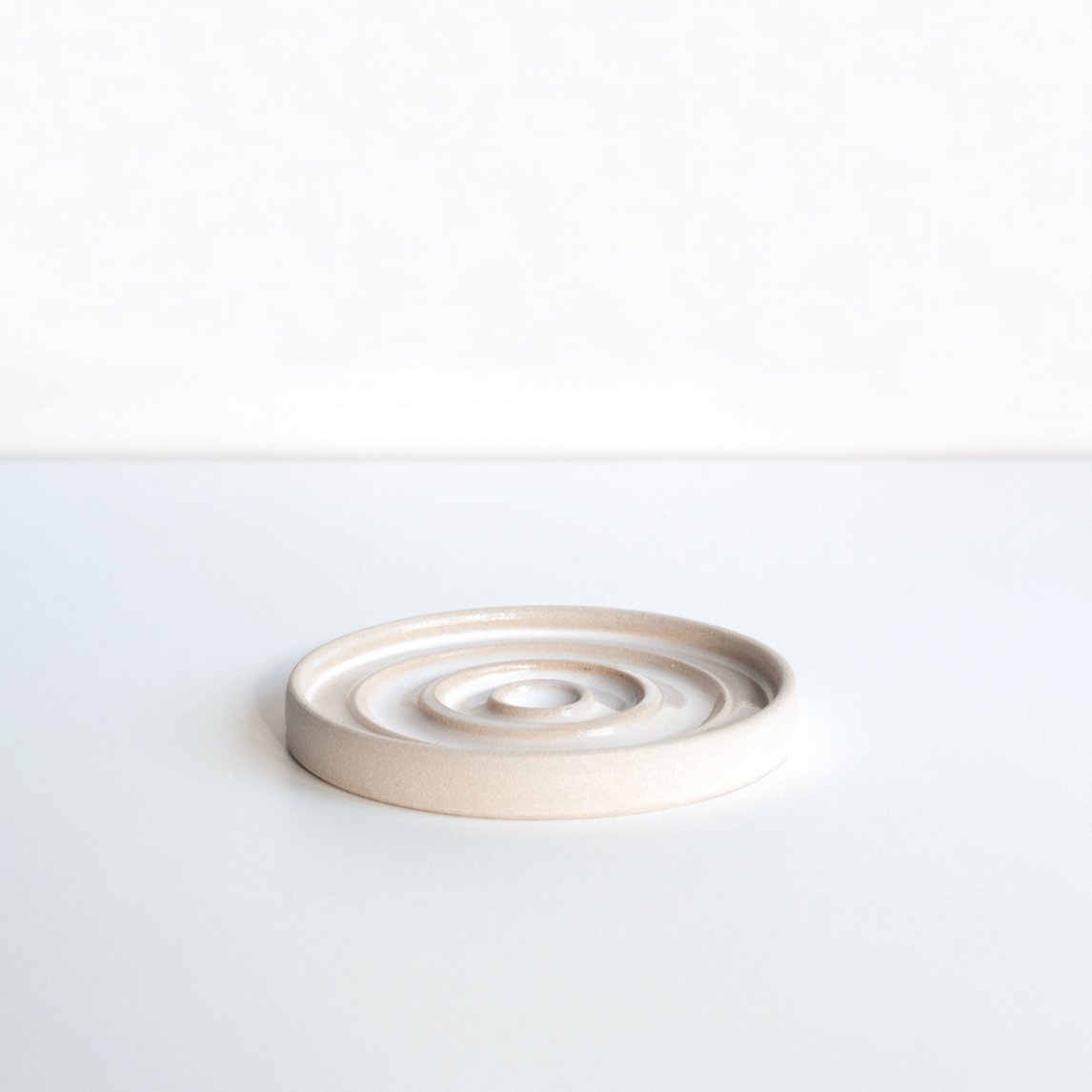 Drip Plates by Dor & Tan
These drip Plates are an interpretation of the beautiful simplicity of water droplets hitting a surface. It's radiating ridges keeping your soap and brushes high and dry. The larger size makes it a perfect place to keep your brushes and soaps all together.
Handmade by Dor & Tan
Handmade in Cornwall.
Hand thrown and glazed. Every piece is just a little bit different.
Care
Hand washing is advised; microwaves and ovens are not recommended.
Dimensions (Approx.)
Small - Ø 12 cm x H 1.5 cm
Large - Ø 15 cm x H 2 cm
-
£30.00 - Small
£36.00 - Large
* Prices includes postage & packaging within the UK. Please contact for a shipping quote to other areas.