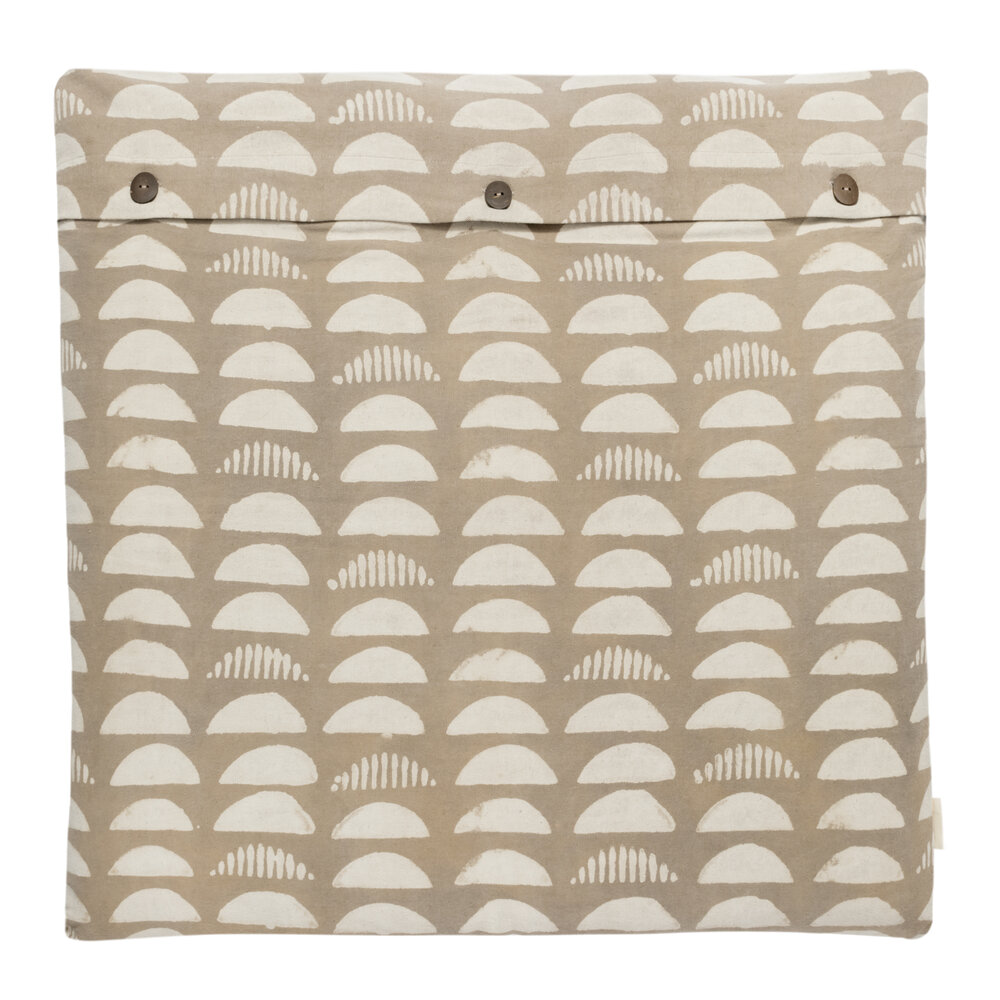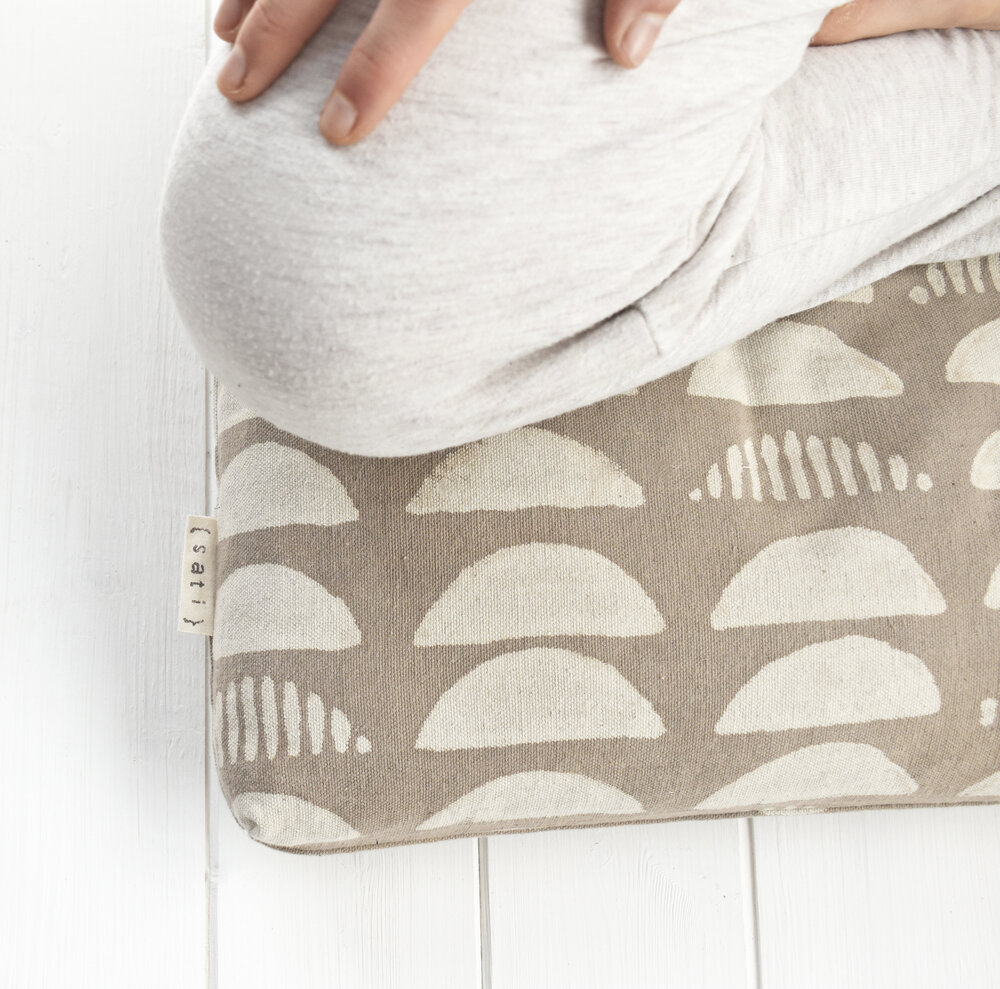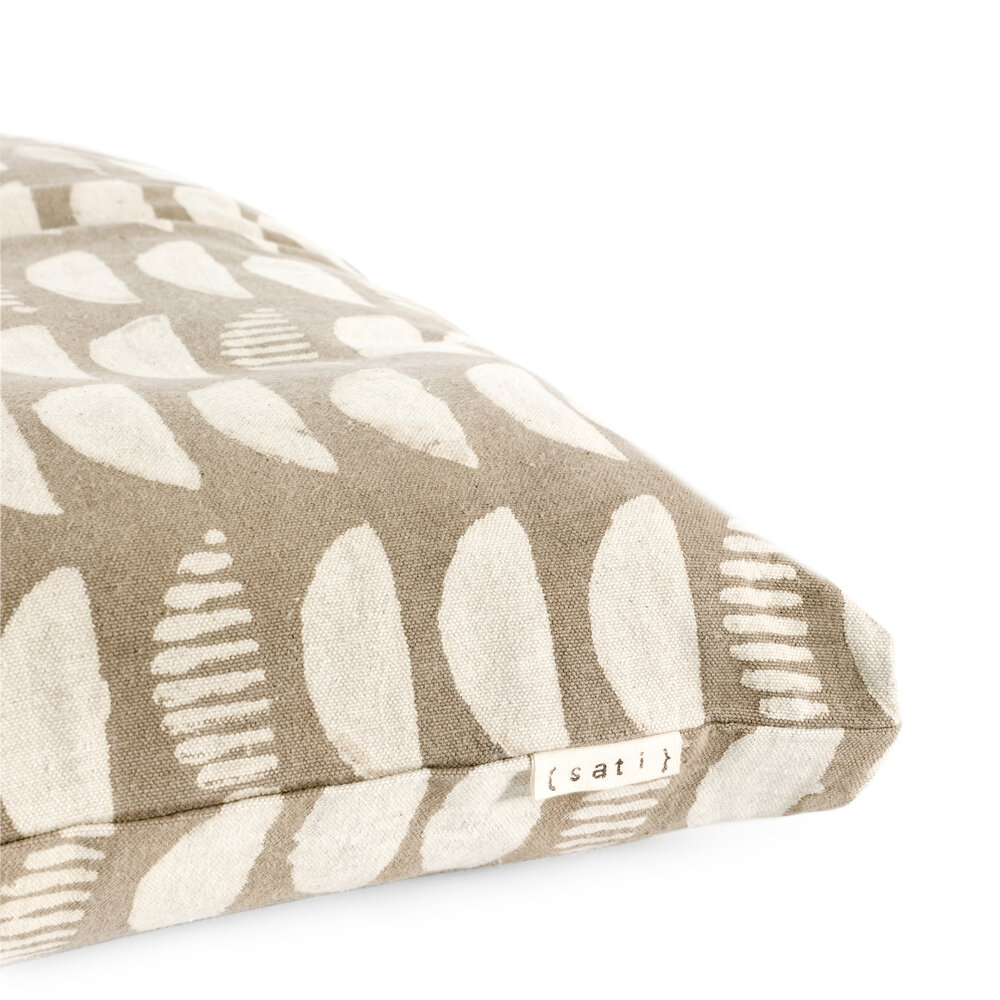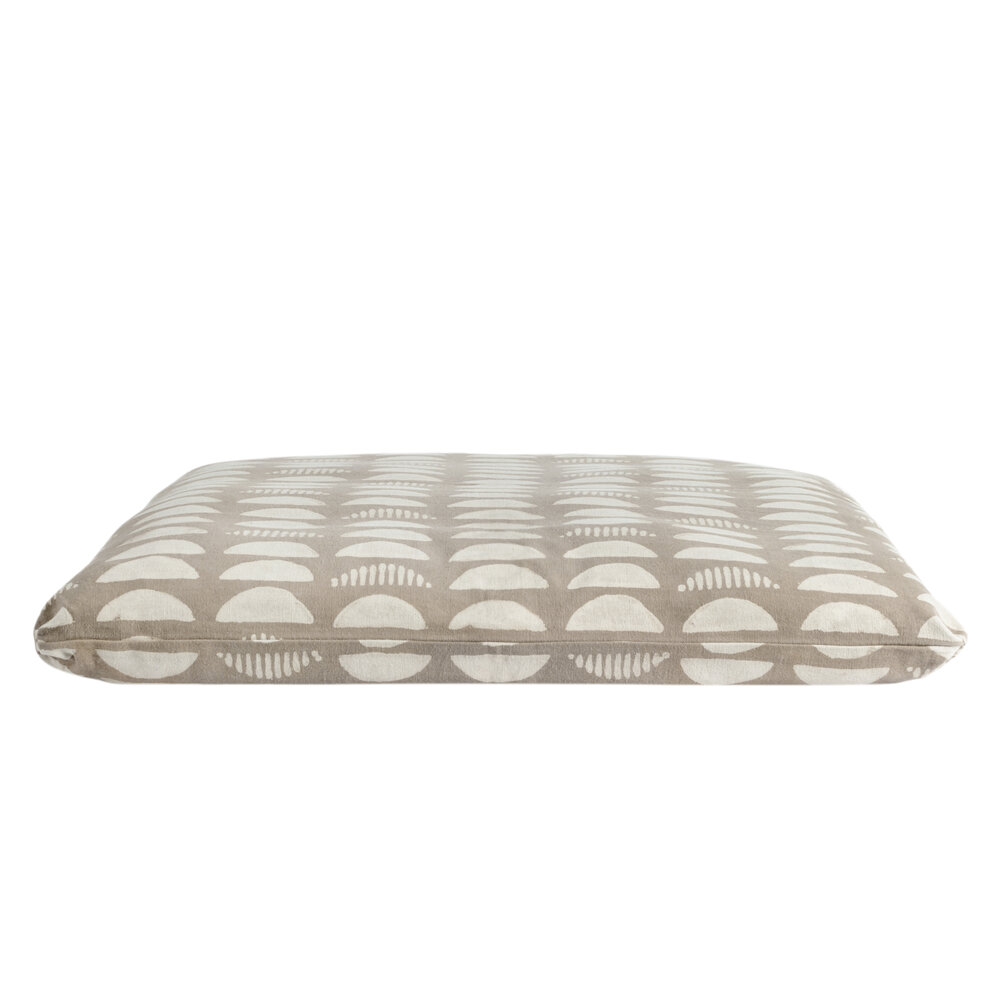 Floor Cushion (Half Moon) by Sati
Sati use the natural mineral iron in precise quantities to create this soft taupe colour. The bold half moon pattern has been printed with a hand-carved wooden block using the ancient mud-resist technique (dabu).
Luxurious and weighty, Sati's floor cushion - or 'zabuton' - can be used in conjunction with a seated cushion or on its own to enhance a relaxing space in your home. Perfect for cushioning your knees and ankles (the body parts that often bear the brunt during meditation) this cushion is a helpful aid to your practice, giving your limbs that extra bit of comfort to help you stay seated for longer periods.
The inner cushion has been hand-packed with 100% pure cotton batting which has been processed through traditional upholstery machinery to fluff up the fibres. Nine evenly-spaced hand-stitched dimples ensure the cotton filling stays evenly distributed. In line with Sati's natural ethos, the buttons on the pillowcase opening have been carved from coconut shells sourced from South India.
Designed by Sati in Cornwall and hand dyed in Bagru, India.
No chemicals are used on any of Sati's fabrics.
Botanically-dyed outer cover.
Hand block-printed making every piece completely unique.

Outer cover (removable) 100% heavyweight cotton.
Inner cover 100% natural cotton.
Filled with 100% cotton batting.
Buttons carved from coconut shells.
Due to the organic processes used, colour and print variations may occur.
Care
Hand wash in cold water.
Iron on reverse.
Do not dry in direct sunlight.
Dimensions (Approx.)
L 68 cm x W 68 cm x H 10 cm
Weight: 2.5 kg
-
£160.00
* Prices includes postage & packaging within the UK. Please contact for a shipping quote to other areas or multiple items.