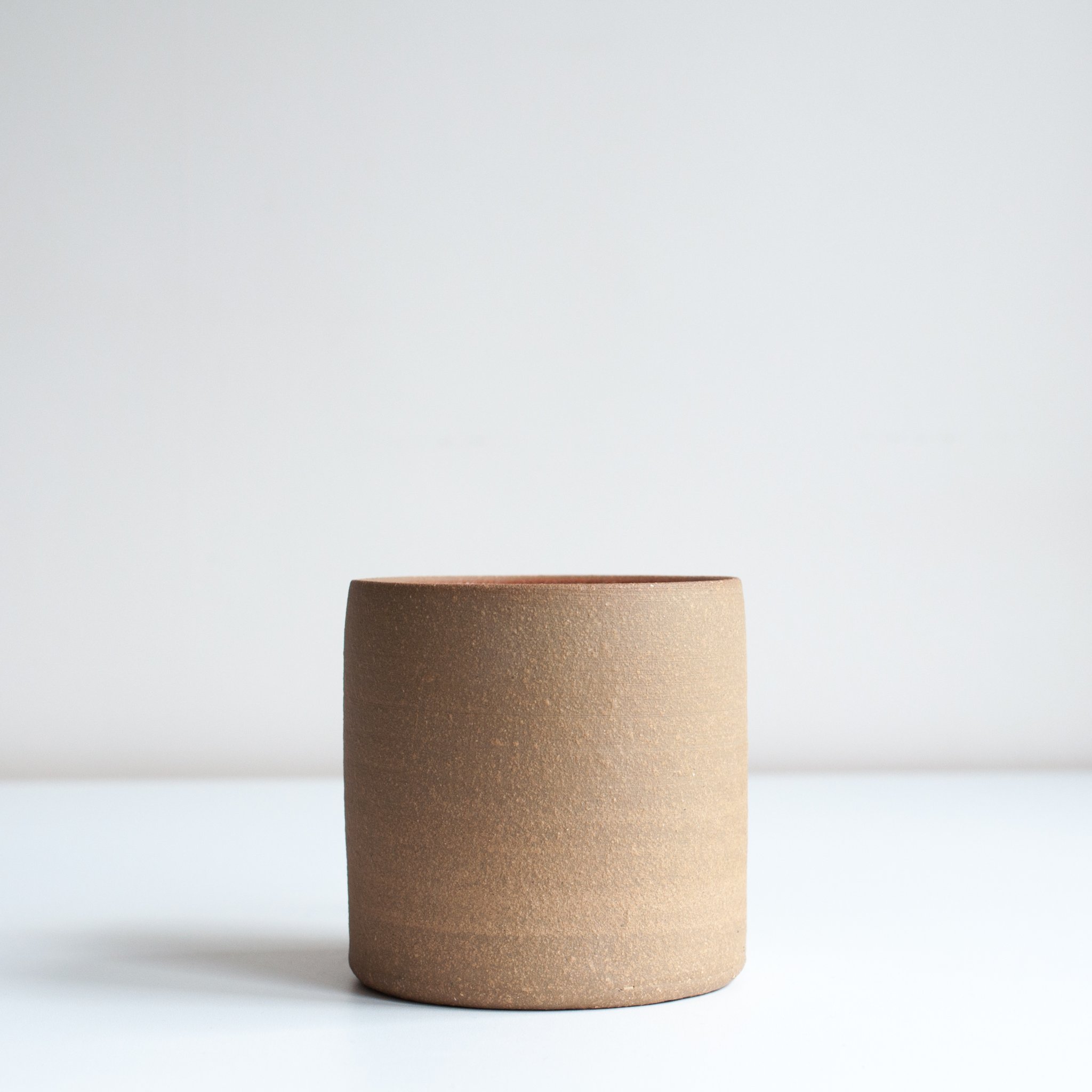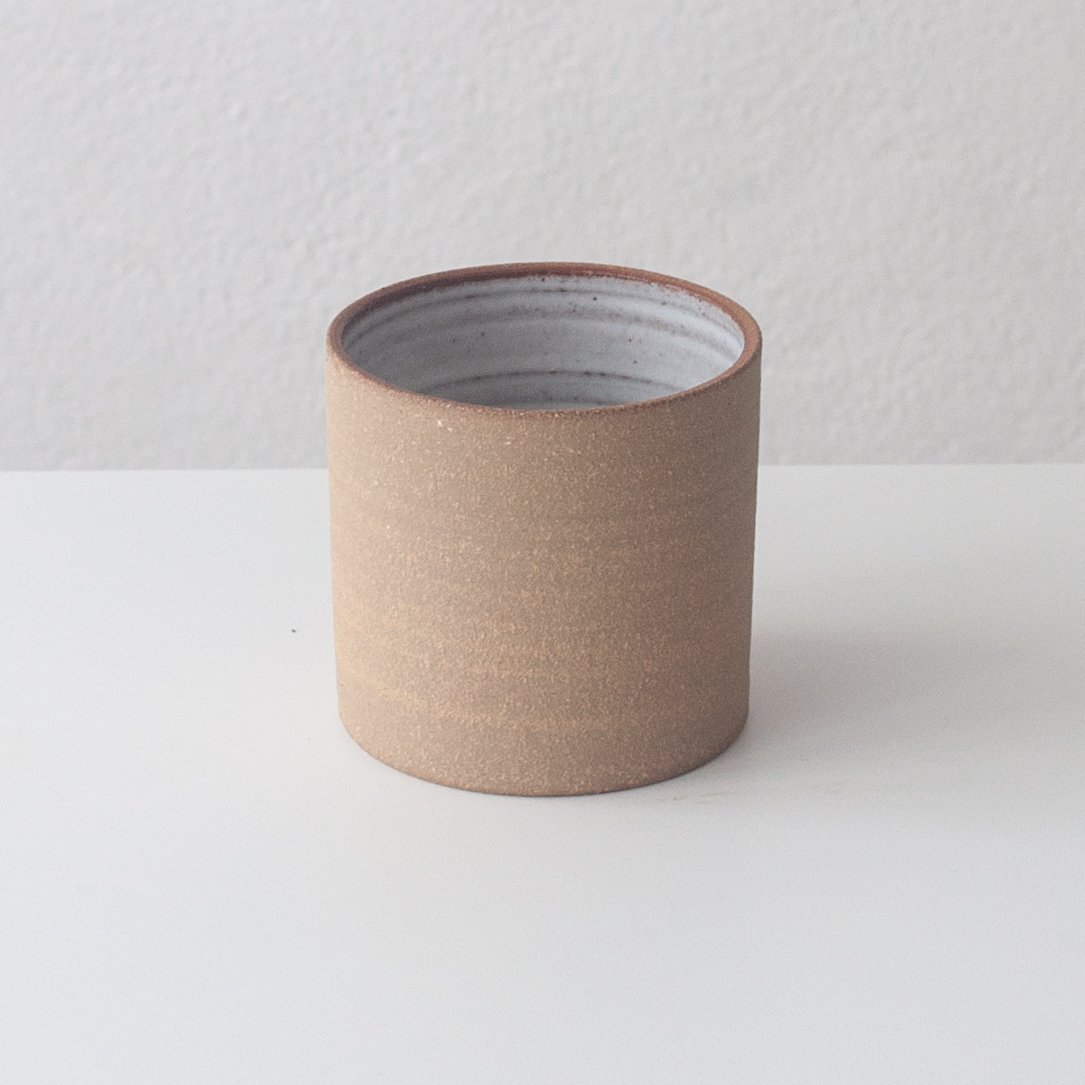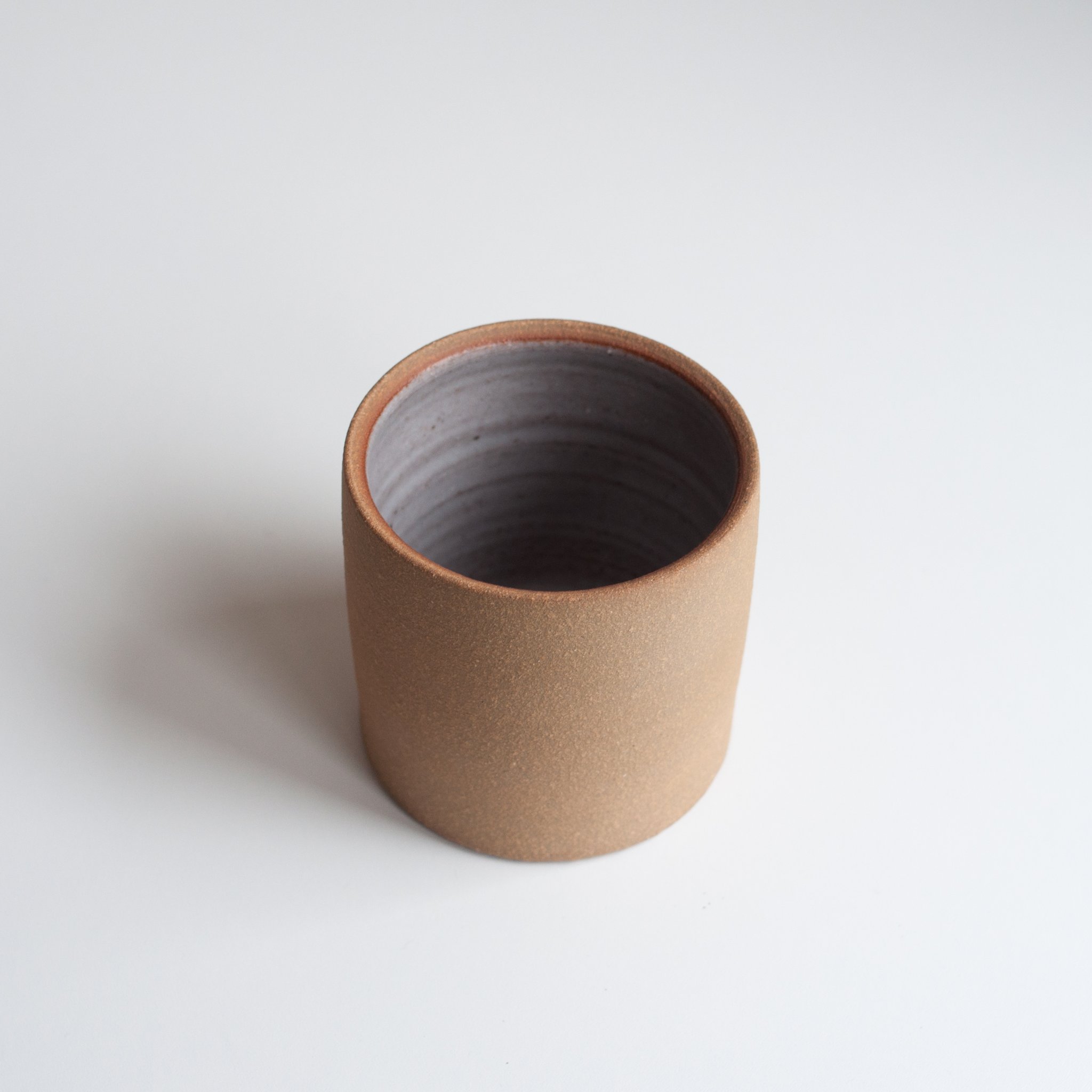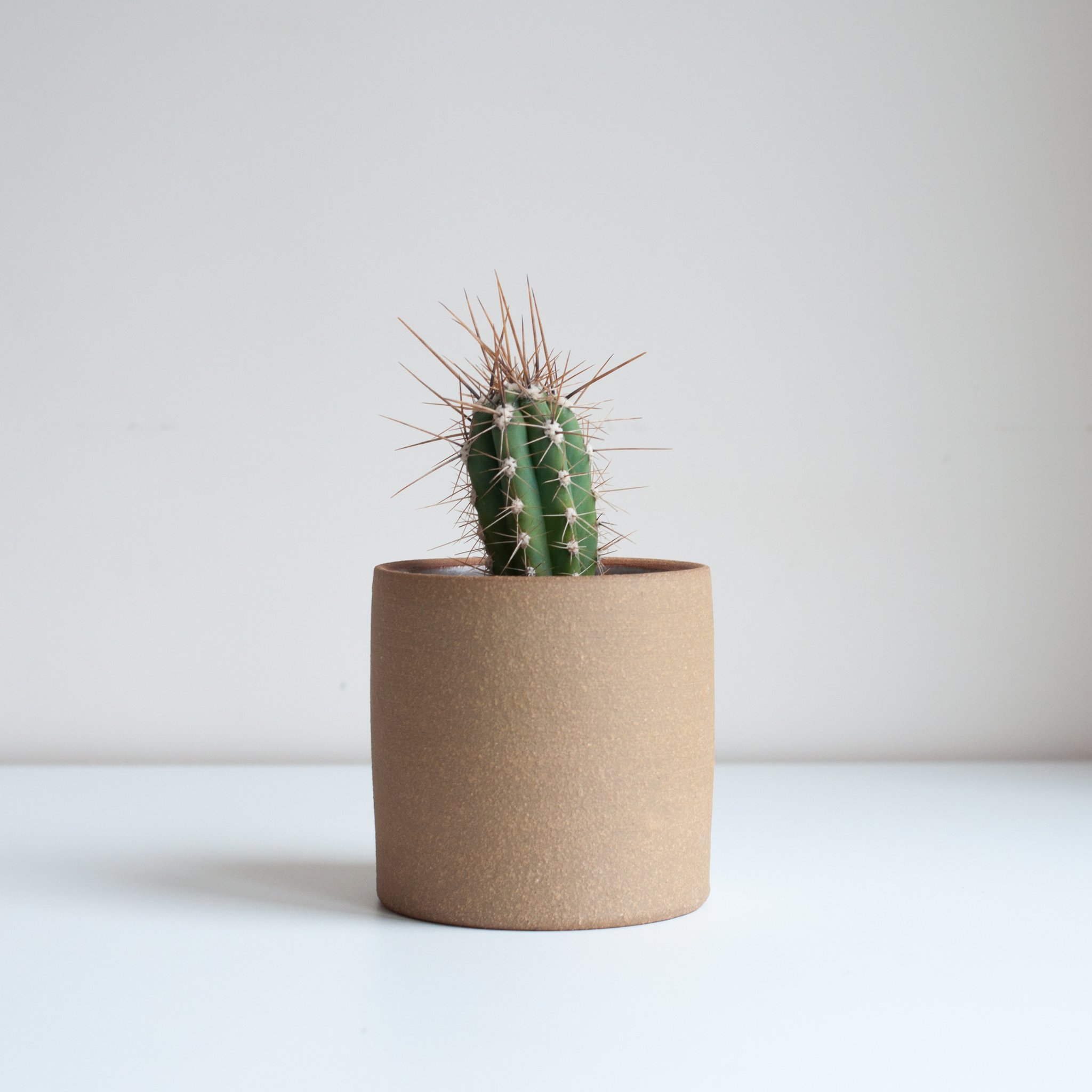 Planters (Oat) by Dor & Tan
These planters make perfect plant homes for all types of tiny bundles of green, from Cacti to Pilea. It's made with a textured local clay from St Agnes that is hand prepped and thrown by Dor & Tan in the studio and finished off with a simple white glaze inside to prevent water from escaping when you care for your plants.
Handmade by Dor & Tan
Handmade in Cornwall.
Hand thrown and glazed. Every piece is just a little bit different.
Care
Hand washing with care is recommended to maintain the unique quality of each piece. We also advise not to place soil directly into these planters.

Hand washing is advised; microwaves and ovens are not recommended.
Dimensions (Approx.)
Small - Ø 9 cm x H 9 cm (Interior) Ø 8 cm
Medium - Ø 11 cm x H 11 cm (Interior) Ø 10 cm
-
£18.00 - Small
£30.00 - Medium
* Prices includes postage & packaging within the UK. Please contact for a shipping quote to other areas.