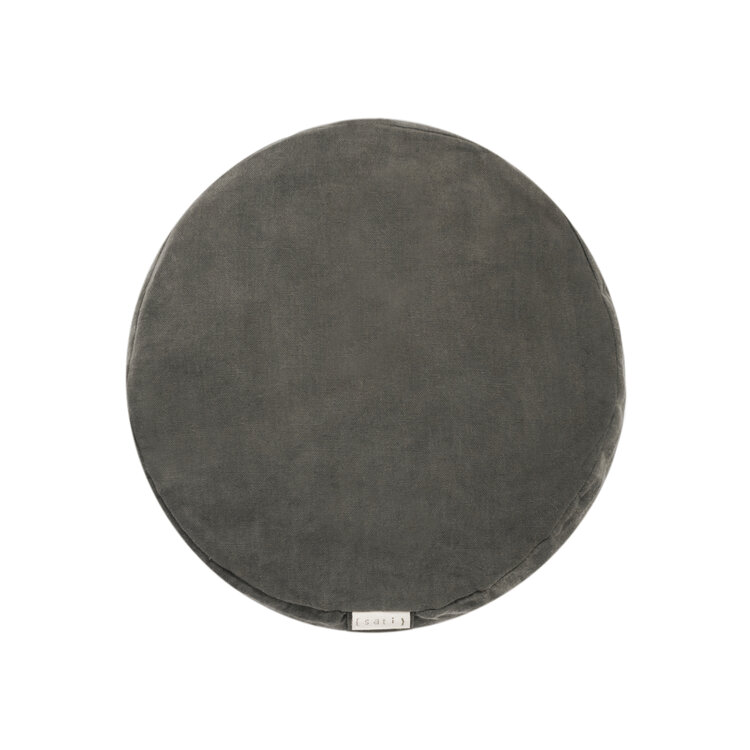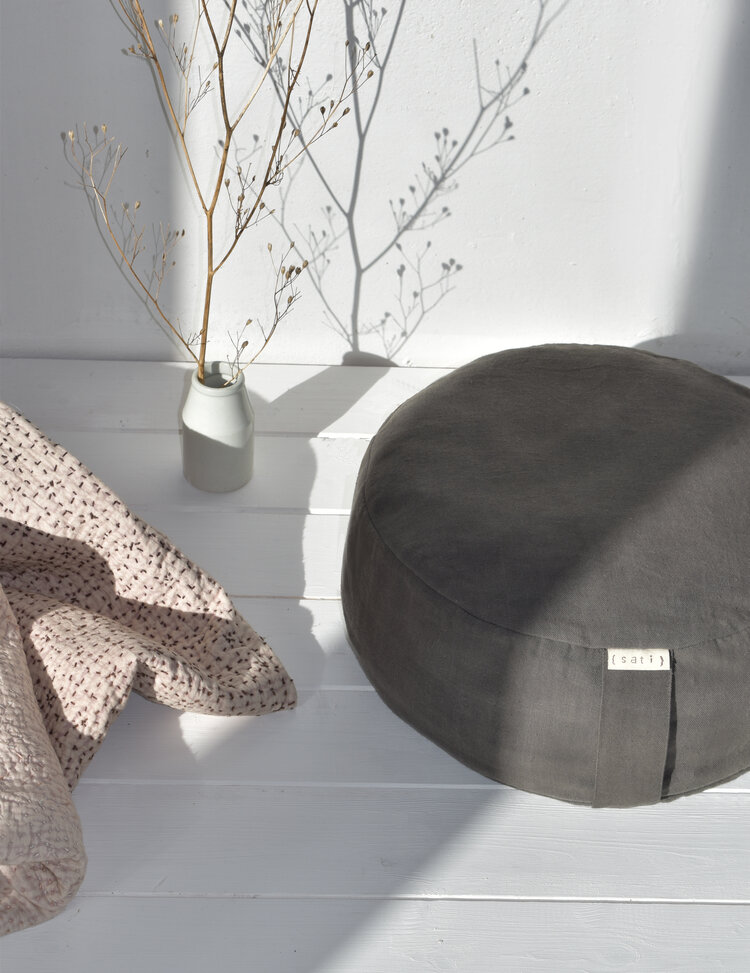 Round Cushion (Graphite) by Sati
Sati use the natural mineral iron to create this deep grey colour. It is versatile and works perfectly teamed with all of our other colourways.
Filled with organic spelt husks, the round cushion - or 'zafu' – is both firm and malleable. Forming effortlessly to the contours of your body, it helps to tilt your pelvis at just the right angle for a comfortable sitting posture to support your spine. The spelt husk filling is a gentler and more lightweight alternative to the commonly-used buckwheat hull making it perfectly portable and super soft to sit on. Spelt husks are very durable too, remaining springy after years of use. This versatile cushion is suitable for both meditation and yoga practice and works particularly well paired with the Sati floor cushion to help support your ankles and knees.
Designed by Sati in Cornwall and hand dyed in Bagru, India.
No chemicals are used on any of Sati's fabrics.

Botanically-dyed outer cover.
Outer cover (removable) 100% heavyweight cotton.
Inner cover 100% natural cotton.
Filled with hypoallergenic organic spelt husks.
Outer cover fastens with a 360 degree zip.
Husks can be removed as required via a zip on the inner case.
Fabric handle for portability.
Due to the organic processes used, colour and print variations may occur.
Care
Hand wash in cold water.
Iron on reverse.
Do not dry in direct sunlight.
Dimensions (Approx.)
Ø 33 cm x H 13 cm
Weight: 1.3 kg
-
£82.00
* Prices includes postage & packaging within the UK. Please contact for a shipping quote to other areas or multiple items.