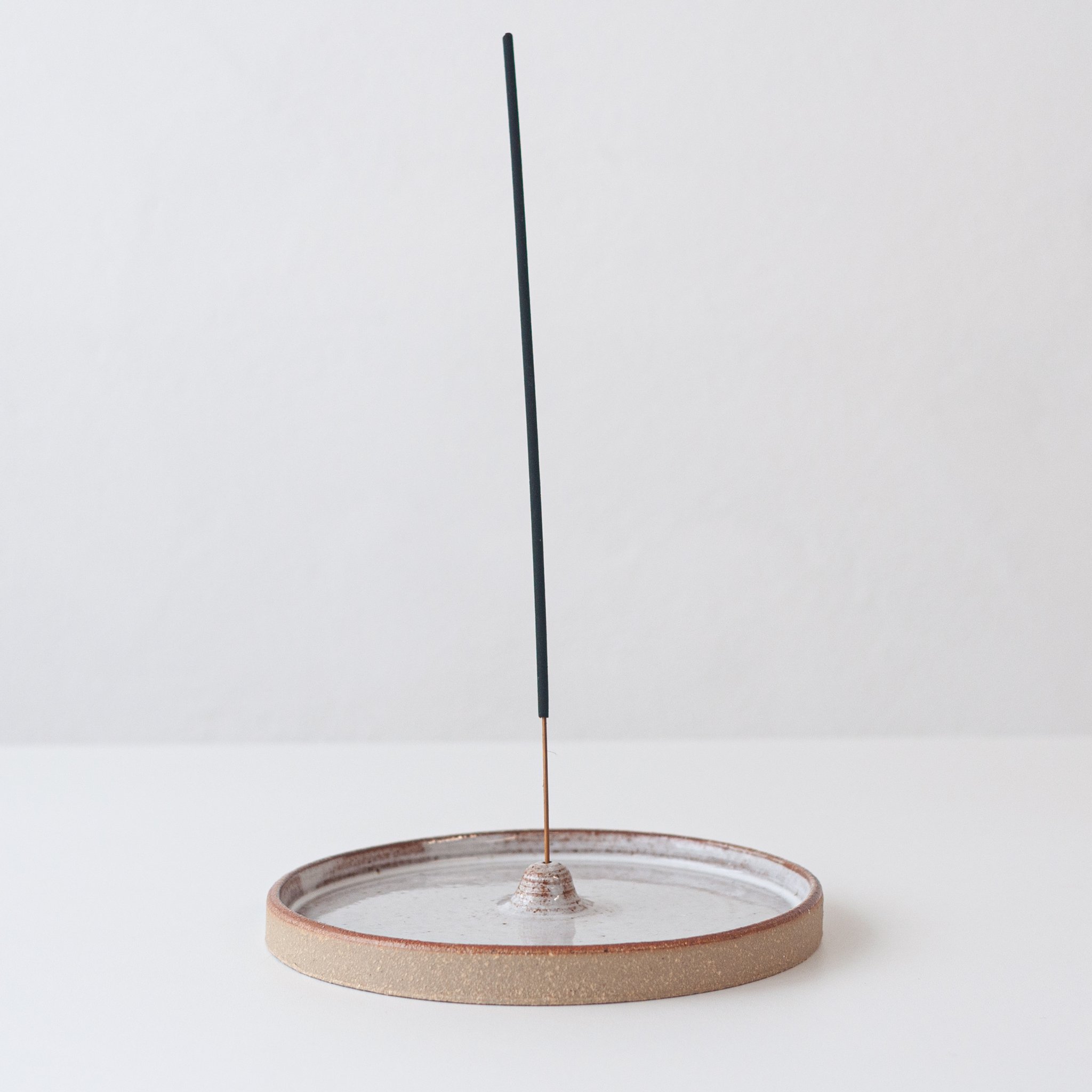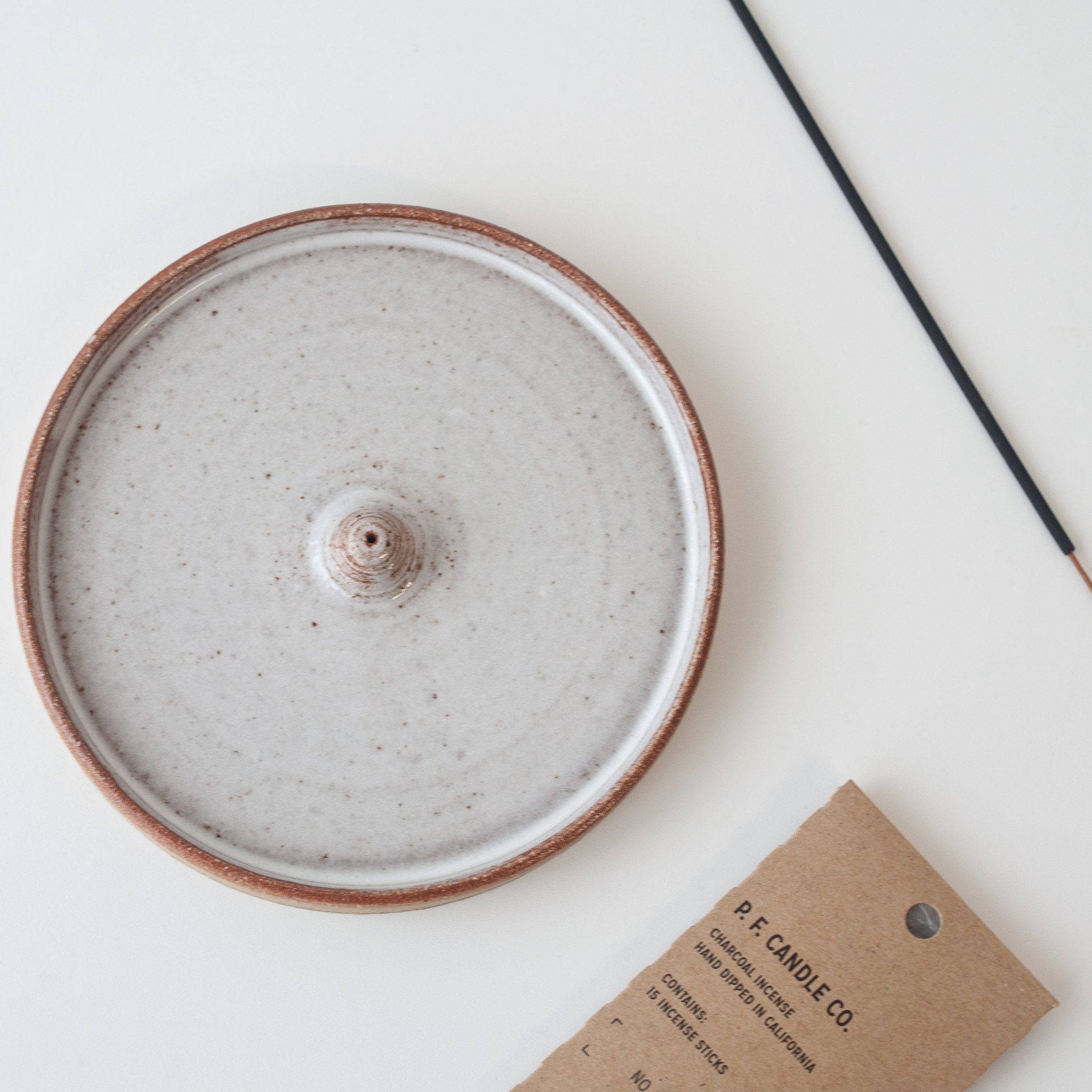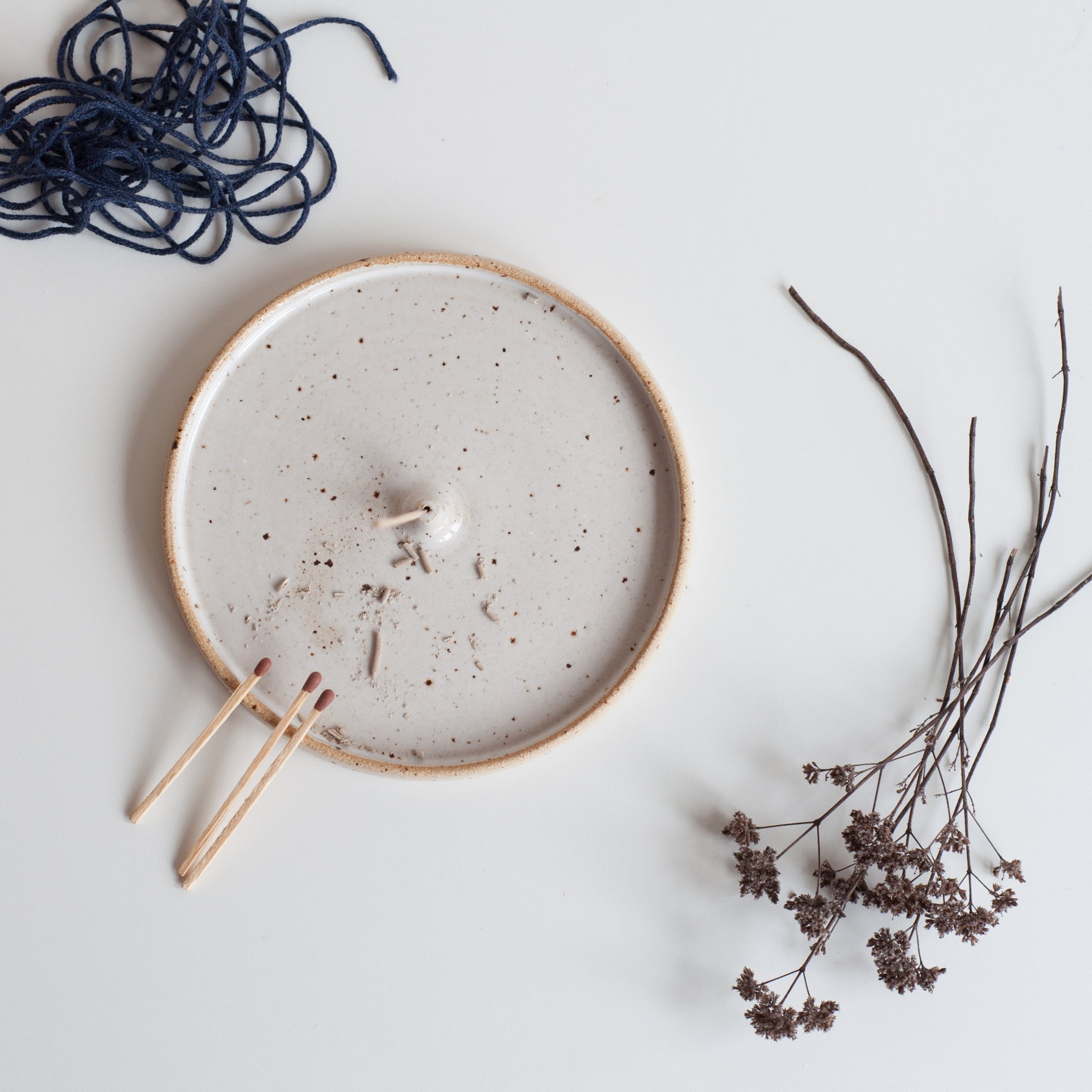 Incense Holder by Dor & Tan
Minimal Incense Holders for easing yourself into wind downtime or to invigorate the mind to begin the day ahead. We suggest lighting a stick when having a coffee break or enjoying a meal with friends and family.
Handmade by Dor & Tan
Handmade in Cornwall.
Hand thrown and glazed. Every piece is just a little bit different.
Care
Hand washing is advised; microwaves and ovens are not recommended.
Finishes
Oat & White

Speckle w/ White Glaze
Dimensions (Approx.)
Ø 16 cm x H 2 cm
Aperture: Ø 1mm
-
£30.00
* Prices includes postage & packaging within the UK. Please contact for a shipping quote to other areas.